T: 0844 493 3044

info@equuslegal.co.uk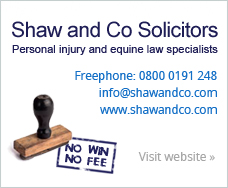 Horse Purchase Agreement
Horse Purchase Agreement
Equus Legal specialises in equestrian law and offers a wide range of equine legal contracts and equestrian agreements. In this section, Equus Legal deals specifically with horse purchase contracts. The horse purchase agreement from Equus Legal was drafted by an experienced equine lawyer whose specialist practise is equine law.
Equus legal horse purchase contracts protect both the buyer and seller of a horse or pony. A horse purchase agreement is recommended for both parties and is best drafted by an equine lawyer, this will ensure an efficient horse purchase transaction. An equestrian legal contract together with horse passport and veterinary history will help potect the buyer of a horse. Buying a horse with all equestrian paperwork in place is always advisable.
Equus Legal Horse Purchase Agreement Pack
The horse purchase agreement from Equus Legal is a comprehensive equine agreement. The equine contract features the following terms and conditions :
description, deposit, suitability, warranty, ownership, tack and equipment, veterinary examination, transport, insurance, third party rights, disputes, jurisdiction.