T: 0844 493 3044

info@equuslegal.co.uk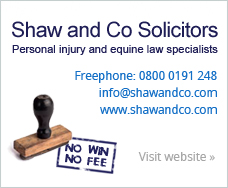 Horse Sale Agreement
Equus Legal offers a wide range of equine legal contracts and equine agreements. In this section Equus Legal deals specifically with horse sale contracts. The horse sale agreement fro
m Equus Legal was drafted by a specialist equine lawyer.
Equine legal contracts protect both the buyer and seller of a horse or pony. A horse sale contract is recommended for both parties and will ensure an efficient horse sale transaction.
Equus Legal Horse Sale Agreement Pack
The horse sale agreement from Equus Legal is a comprehensive equine agreement. The equine legal document features the following :
Description , Deposit , Ownership , Tack and Equipment , Vet Examination , Transport , Insurance , Third Party Rights , Disputes , Jurisdiction .